Password Change
Password Change
If you know your current password you can change it in the user settings.

You can access the user settings by clicking on the user icon in the top-right corner and selecting profile.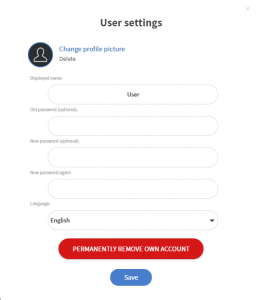 You then type in your old password and then the new one. Finally, confirm your new password.