Custom Widget

View a video about using the custom widget.
With the custom widget you can display a website, html code, or even a Google Form.
In the Text Menu you can choose your content type.
URL type can set the URL that you want to display. You can also make it interactive and display it the same as the origin website.

Note: You must use both if you want to display a Google Form.
HTML Code type can display HTML Code that you write or paste into the text box. You can also make it interactive.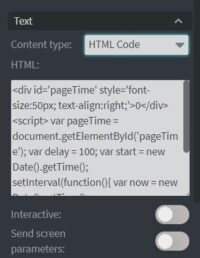 In the Size & Position Menu you can select the width, height, and placement of your widget quickly. See more about Size & Position.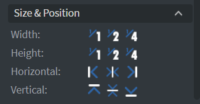 In the Effects Menu you can select a background image or color for your widget.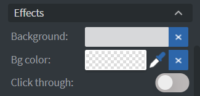 In the Animation Menu you can choose the Enter, Repeat, and Exit animations of your widget. See more about Animation.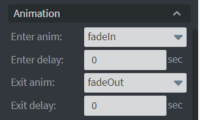 Watch a video abou the widget: