Content Request
Content Request
You can request a Content from the Editor by clicking the blue plus sign and 'Request a Content' button.

The Contact us page will pop-up so you can describe the request.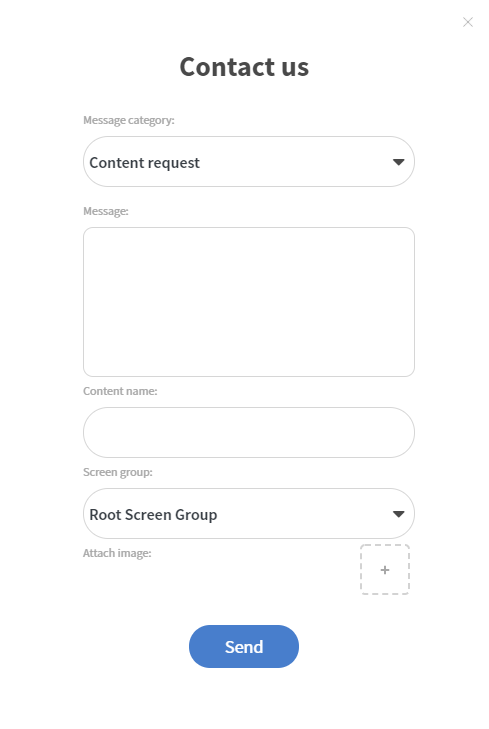 Please include the following information in the message:
- The theme and the information you want displayed in your content.
- Include links for websites that you want included in the content.
- Indicate the nature of the content. For example: preview, sales, promo, or activities etc.
- Do you want a demo or a complete Content?
- If you see a template in the templates section that you would like with some changes, we can customize it for you. Just include the name of the template in your request.
- Attach any photos you want us to use.
Once you have filled out the request click Send, our team will contact you soon after.
If you do not wish to use the content request feature on the editor you can email a content request to support@wallboard.geomant.com. Make sure to attach all photos and videos that you want in the content.
Note: We do charge for content creation. Please contact us for pricing.