Content Analyzer
The content analyzer is a feature added in server version 1.8, which can detect possible issues regarding elements and files, and helps to optimize the content for the best playback experience.
This feature is only usable with Administrator, Owner, or Technician role, and can be found in the context menu of a content or loop, by clicking on the Content analyzer button.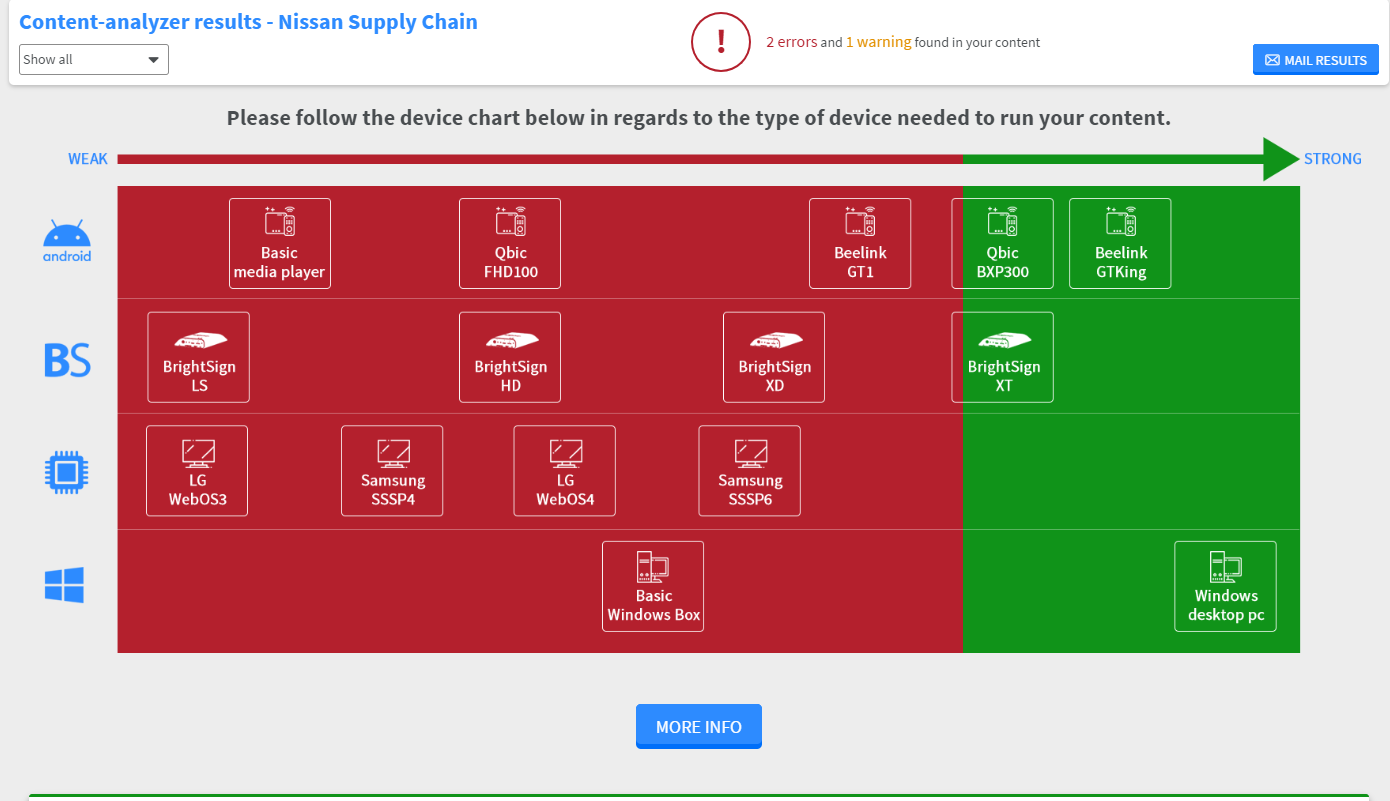 With the selector in the Top-Left corner, you can filter out the errors or the warnings in your content.
With the Mail Results button, you can send an email to the support contact. The system automatically fills in the information about the analyzed content.
The device chart shows how heavy your content is, and which device could play it without a lot of troubles.
---
Clicking on the More info button or scrolling down, you can find a section where the pages and elements of the content is showed. Here you can check the errors and warnings the content analyzer found, and you can see some more detailed information about each element and file, like the size of the inserted image/video, the displayed size, or it's position.