License Management Service User Guide
Overview
License Management Service enables product manufacturers, outsourcers to license their products as a service from a cloud platform offering subscription based dynamic licensing, including real-time and historical statistics on license usage.
It has a hierarchical organisation structure reflecting on the relationship between a product manufacturer and license consumer. At the very root of the hierarchical structure is the License Owner representing the product manufacturer, qualified to upload and manage new products and new partners.
Organizations are a representation of outsourcing companies, hosting the application and redistributing them to end users with the capability to assign or limit number of licenses consumed by an end user.
Tenants are the end users, who benefit from using the product without the need of installing a license.
License Management adds the ability to easily allocate licenses, view licenses consumption and create billing reports from a single web application that is used by the product manufacturer, outsourcing company and end customer.
License Management Service uses state of the art technology to securely and reliably perform license allocation and monitoring. Products using the License Management Service for licensing communicate over the internet using SSL secured communication channels.
License Portal is the publicly accessible web interface that the License Management System exposes for users with proper credentials.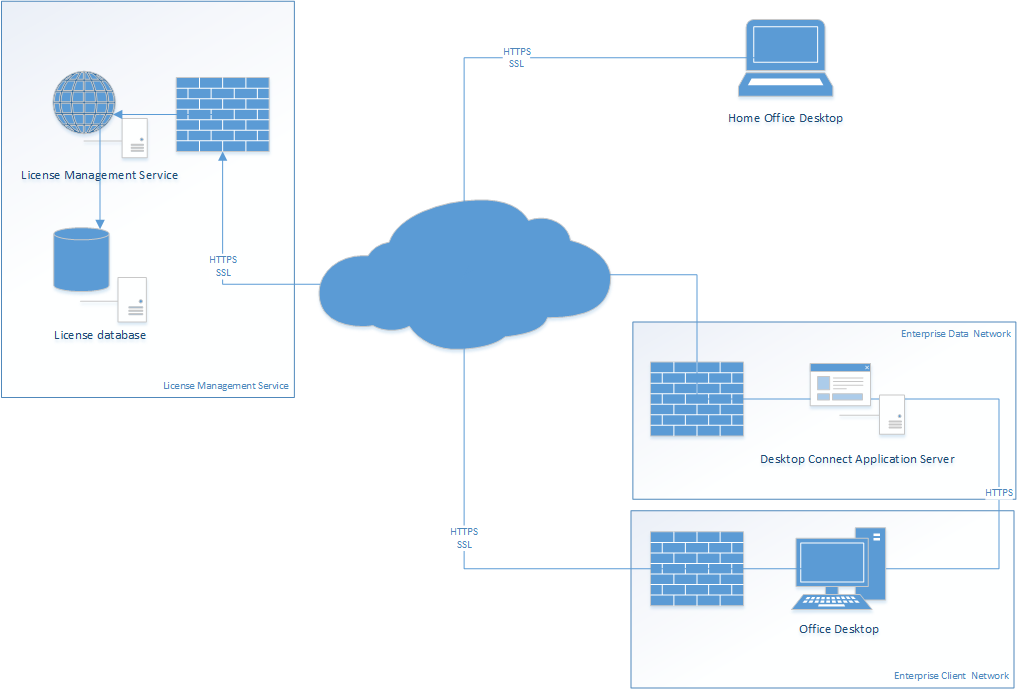 License Portal is the administrative interface dedicated to manage and administer licenses for Geomant products and services. Since it is a responsive web application, it works seamlessly on computers, mobile devices and tablets.
The user interface is composed of the following elements:
Top bar
Side bar/ Menu items
Detail pages
Status bar
What's Included in this Document?